EDUCATION METRICS
A successful education prepares the community's youth to become successful adults. We measure the success of our investment with educational outcomes in three key areas:
Elementary students are prepared to succeed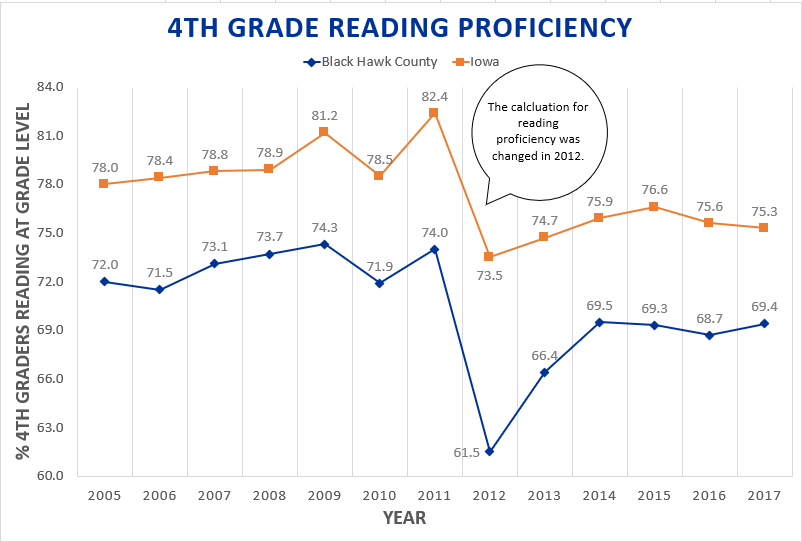 Research shows that 4th grade reading is a strong predictor of High School graduation. So, we invest in
early childhood education to prepare students to do well in their first years of school and
reading support programs that help kids stay on track.
We'd like to see Black Hawk County student performance catch up with the State of Iowa average.
Young people graduate from high school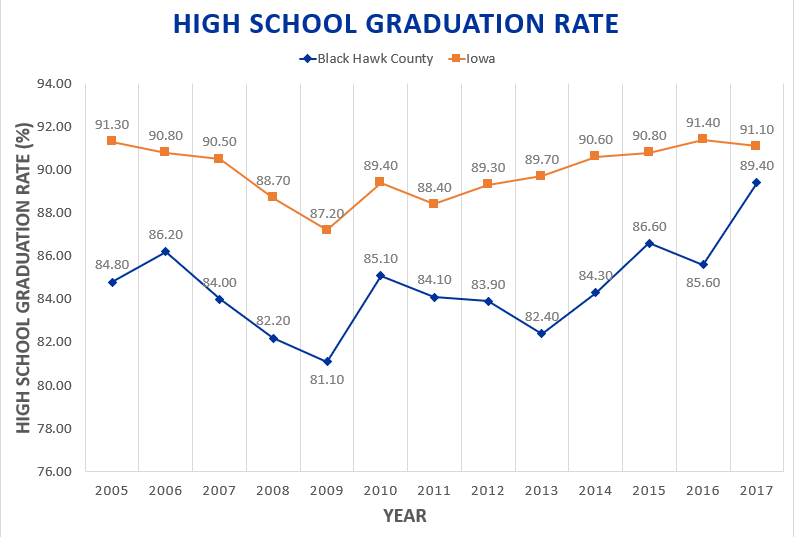 Students who graduate from high school are more likely to be employed and to earn significantly more than dropouts and less likely to live in poverty, be incarcerated or rely on public benefits.
We invest in programs that support students in the high schools, so that
•             high school students graduate on time so they can take the next steps toward independent adulthood.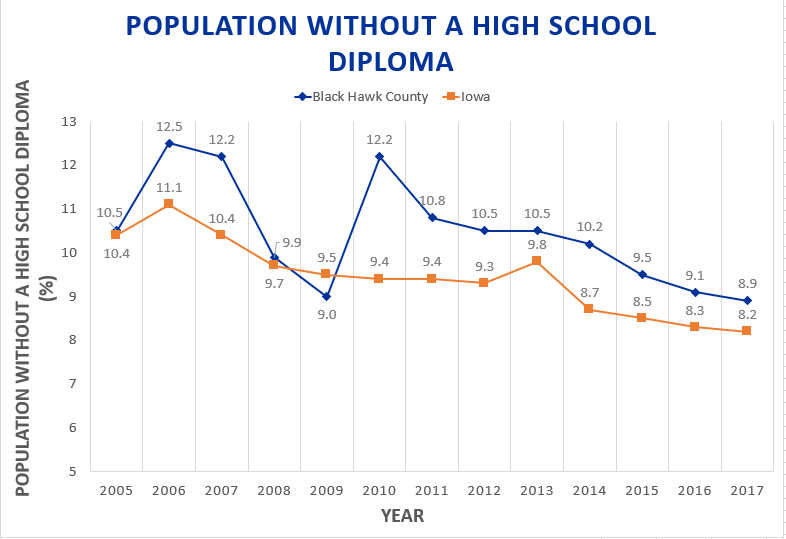 We also invest in programs to help
•             adults without a high school education earn an equivalent degree as the first step toward financial stability.
We have been happy to see both graduation rates and community graduation levels move much closer to the Iowa average. There is still a short way to go!
Young adults make a successful transition to work life
•             Percent of 18-24 year working or in school [this data is not available]