Our community has been blessed to have heroes amongst us. Individuals who have a life mission of giving people a hand up and hope through service, generosity and taking the time to listen.
Here is the ongoing list of our heroes: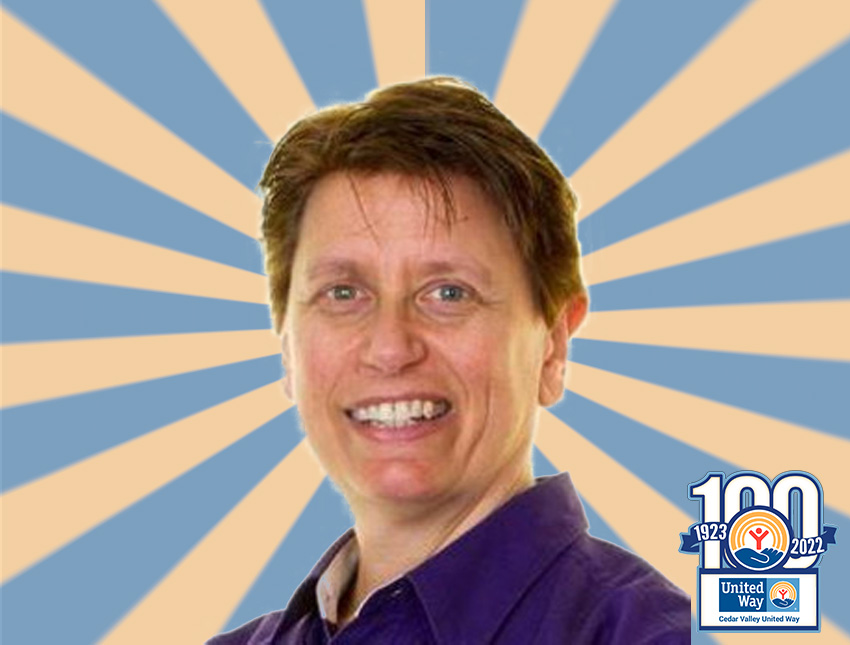 Dr. Sharon Duclos has dedicated her career to the staff and patients of Peoples Community Health Clinic located in Waterloo. Dr. Duclos is in her 30th year at the clinic and has been a Co-Medical Director for 27 years.
During COVID-19, Dr. Duclos became a nationally recognized physician, respected by many for her passion, knowledge and honesty. Media outlets across the country shared her remarks and included her on their talk show panels. She became the voice for the underserved populations and health care workers around the world, painting a clear picture of the decisions that the underserved populations are facing - safety vs. employment - as well as what those on the frontlines are truly experiencing during this challenging time. Working through a pandemic has only amplified Dr. Duclos' passion for addressing the needs of underserved patients. She continues to advocate for those we serve every chance she can through her daily work and through her numerous presentations she is giving on our COVID-19 response.
Despite COVID-19, Dr. Duclos tirelessly continues to champion for increased access, optimized patient outcomes and satisfied patient experiences within the Cedar Valley and beyond. Dr. Duclos' energy and enthusiasm are felt every day, but specifically shine during staff meetings and events. She applauds the work of our staff, and is always coaching, teaching, listening or pitching in to assist those she works beside.
Dr. Duclos has been an integral part in the growth of Peoples Clinic. The clinic has grown and added services with the most recent service spearheaded at the clinic being the creation of a Medication Assisted Treatment (MAT) program. MAT is in place to support those who are ready to face and work through an opioid substance use disorder. In over three years, the MAT team has had a very positive effect on many patients. 
In addition to her duties at the clinic, Dr. Duclos is a a Civil Surgeon and an active member of a Disaster Medical Assistance Team with the U.S. Department of Health and Human Services' National Disaster Medical System. Dr. Duclos has also served communities outside of the Cedar Valley through her work with the Disaster Medical Assistance Team. She has served as the Clinical Representative on the Iowa Primary Care Association's Board of Directors and is the ongoing Physician Champion of the Peoples Clinic Chronic Care Collaborative Team. She regularly speaks to FQHC clinics and other medical groups about population health improvement. She is board certified with the American Academy of Family Physicians.
Dr. Duclos is also a supporter of student-athletes in the Cedar Valley. When Dr. Duclos is not working, you can find her cheering on the UNI Panthers. Her generosity and enthusiasm at community events is felt by everyone in her presence.
We believe Dr. Duclos is a Cedar Valley Community Hero. If you have ever had the pleasure to meet Dr. Duclos in person or even be in the same room with her, you would realize immediately that she gives her all to Peoples Clinic and to the community. Her dedication is to healthcare, clinic staff, community members, and our patients is unmatched. We are extremely lucky she is with us to share her talents, enthusiasm, and commitment. We hope this recognition will help us show her how much her work matters and is appreciated in the Cedar Valley.
Nominated by Christine Kemp and the Peoples Clinic Staff.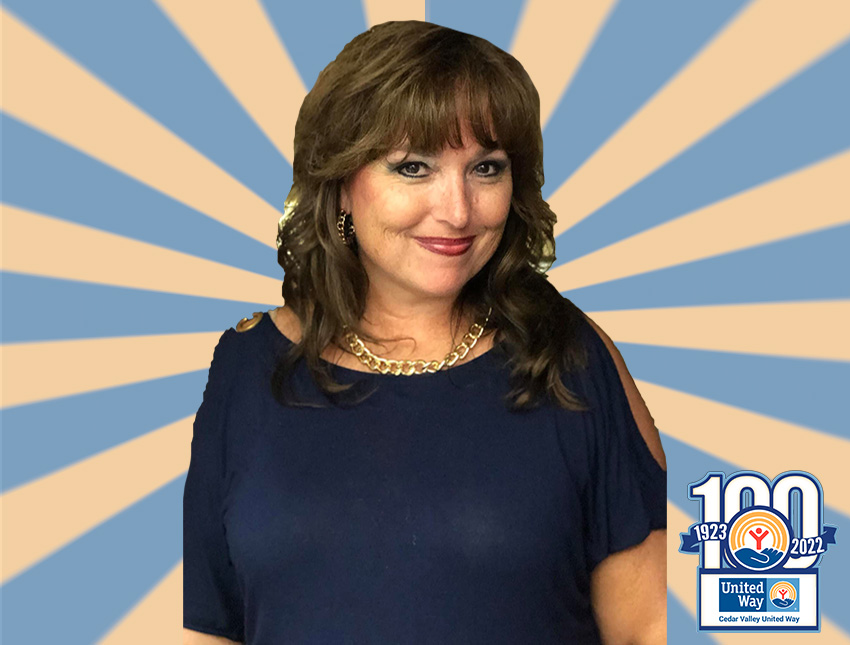 Mary is all heart! As a member of the Rotary Club of the Cedar Valley, Mary has organized and participated in countless community service projects and has been the driving force for Putt Putt with a Purpose, an annual mini-golf fundraising tournament to benefit a community organization (Cedar Valley Humane Society, the Job Foundation, and others). She works tirelessly on the Magical Mix Kids Auction and personally organizes volunteers to out flags on Veterans' graves on Memorial Day. Mary is a skilled diplomat who always looks out for the best interest of those around her and never rushes to judgement. (And, I am sure I have just scratched the surface!)
Nominated by Wendy Bowman.
Frank has been a supporter of Family and Children's Council for over 25 years. He has been involved with the agency in the capacity of governing officer, board member and volunteer. He fully embraces the agency's mission of preventing child abuse and strengthening families non only in those roles but also as a member of the Waterloo Exchange Club, who shares our mission.
Nominated by Missy Denning.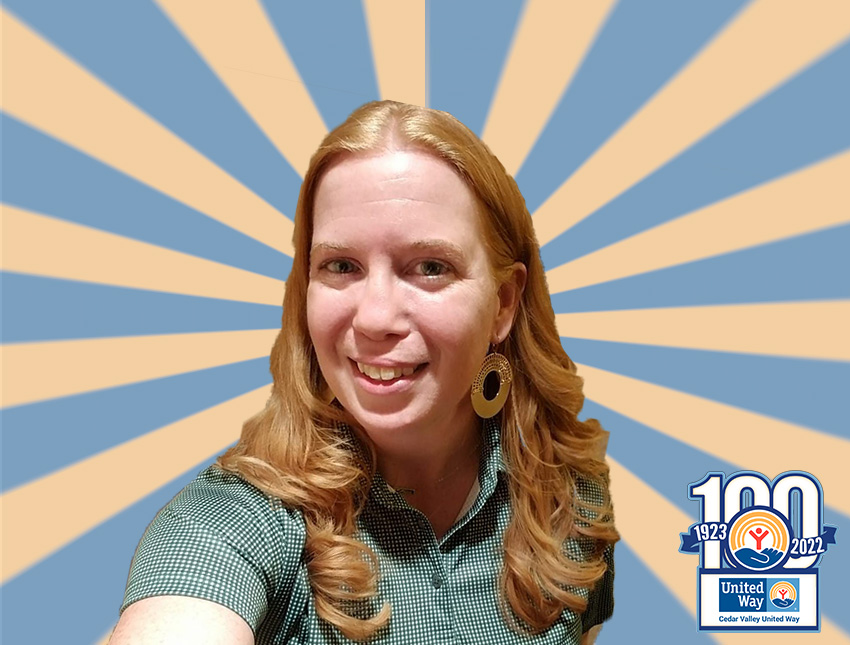 Agnes is one of those people who sees potential for good in everything, is the individual who raises her hand first to volunteer for every good cause and event in the Cedar Valley, and when confronted with a problem cheerfully finds a solution. She takes ownership when everyone else is saying "not it"!
Here's a list of some of her formal volunteer roles, but she is working behind the scenes every weekend at community events and for social causes.
- Merchandise Co-Chair, Iowa Irish Fest, '19 - current
- Volunteer Chair, Iowa Irish Fest, '12 - '16
- Executive Committee, Iowa Irish Fest, '13 - '16
- Festival Chair, Cedar Valley Jaycees Firework Festival, '12 - '16
- Co-Chair, Live to 9 Cedar Valley Jaycees, '13 - '18
- President, Cedar Valley Jaycees, '13 - '14
- President, Iowa JCI (Junior Chamber International), '17
- Executive Committee Member, Main Street Waterloo, '16 - '18
Nominated by Wendy Bowman.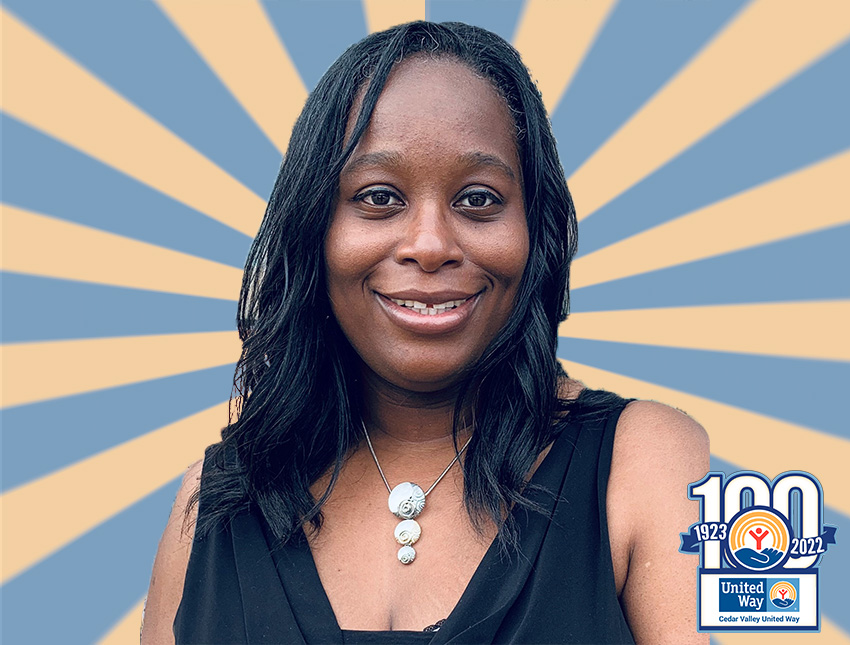 Prior to organizing Focus on Diabetes, Bridget was active in the Cedar Valley volunteering for several community events. At one time, she led a single women's group and hosted giveaways of food and clothing with her church. As a kid, she served along side her father, former Human Rights Director Walter Reed, when he chaired the Jessie Jackson Presidential campaign and the Gates Park Basketball League.
Working as a nurse, she was compelled to help as she witnessed patients struggle to pay medications so she formed the Focus on Diabetes initiatives with some friends. Together, they host the Cedar Valley Focus on Diabetes; a partnership between accredited doctors to shared education and new treatment options. World-class healthcare organizations to share new technologies and free screenings for diabetic patients, their families and the community. During the onset of COVID-19 Pandemic, when hospitals and clinics were restricting access, they organized the Focus on Diabetes COVID-19 Assist. They donated 200 care packages to diabetes patients to help them stay safe at home.
Governor Reynolds inducted acknowledge Bridget's service to others by inducting her into the 2021 State of Iowa Volunteer Hall of Fame. It is the most prestigious state-level honor volunteers can receive; the people selected have freely given their precious time and talent in countless ways to benefit others and have forever changed their community, the state, the nation, or the world. In 2022, Governor Reynolds declared September 5-10, Focus on Diabetes Awareness Week in the State of Iowa in recognition of the need for prevention education and early detection screenings to decrease the rapid increase of new diabetic patients every year.
Governor Reynolds: https://youtu.be/vZcLVBtK8Ro
COVID-19 Assist: https://abcnews.go.com/Lifestyle/video/nurse-patients-pandemic-70565689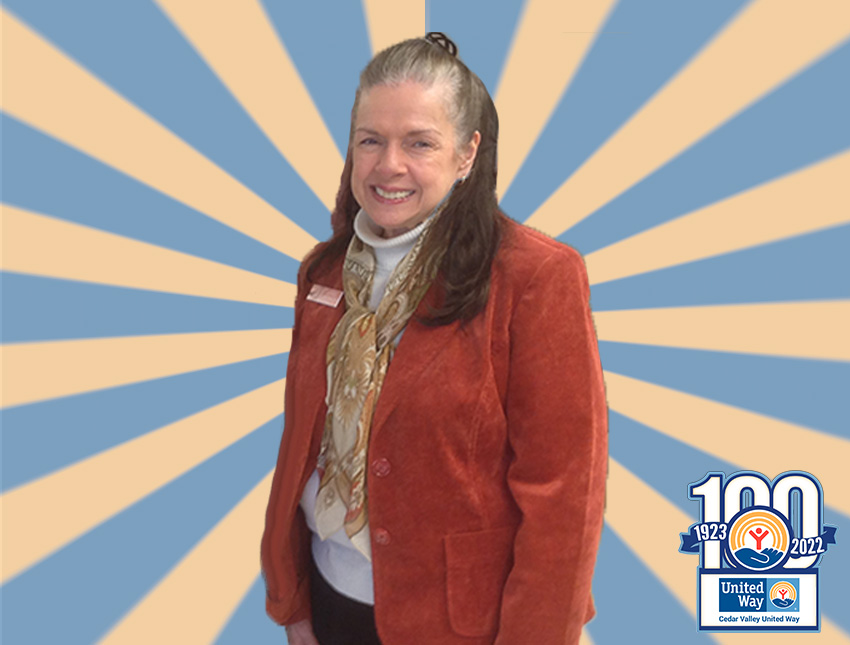 Linda has worked tirelessly to provide a safe learning environment for children through Cedar Valley Preschool and Child Care Center. She has been a mentor to many including myself. She is an active community member, church member and friend to many generations in the Cedar Valley. She works diligently to provide help to anyone in need. She is a big part of why Cedar valley Preschool and Child Care Center has just celebrated its 52nd year in business. She is a treasure to all that have had the pleasure of meeting her.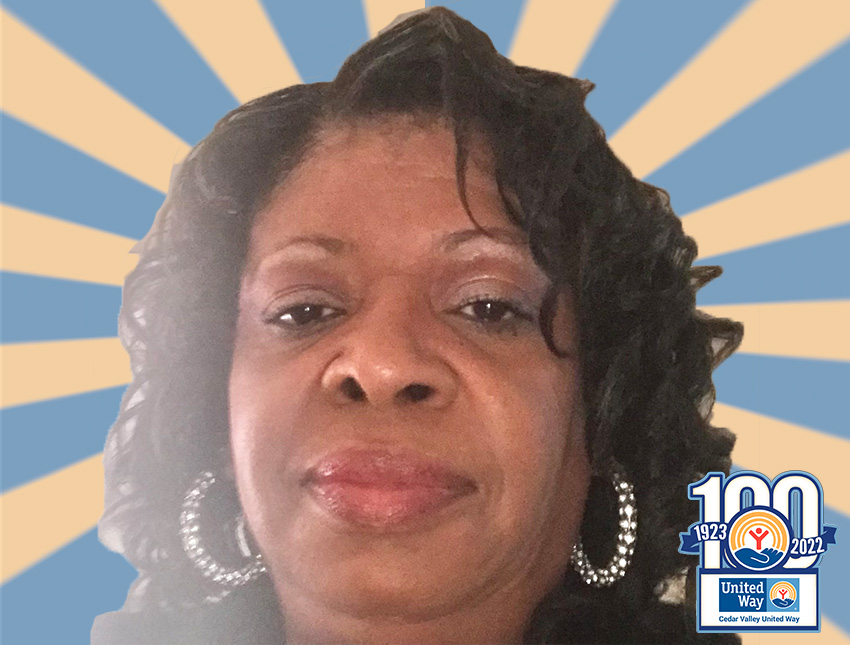 Deb Hodges-Harmon is the true example of a servant leader. While she has held positions of leadership, she has consistently used these positions to better individuals without privilege, and to bring opportunity to those most in need.
For decades, she was an employee with Iowa Workforce Development. She certainly was busy enough with the duties of her position, but Deb worked tirelessly to do more. Operating under the premise that a mistake made as a young adult should not keep a person from finding viable employment, Deb spearheaded several free sessions that provided one-on-one time for individuals who had negative legal issues in their pasts (and on their records) to talk with local attorneys. Individuals could review their files/records with the attorney, discuss opportunities and most likely walk away with old charges removed from those files. I have personally referred people to Deb to talk about these sessions, and heard back from them about the relief, happiness and sense of freedom they experienced after being assisted.
Deb retired just a few years ago, and was happily visiting grandchildren in Arizona at her leisure, serving her church, and visiting with her mother. Retirement life was pretty good. 
But then the Jesse Cosby Center, an organization that had been active in her community for as long as she can remember, came calling. They need a director and, even more importantly, they needed a new reputation. The organization had been the subject of negative news stories due to administrative behavior that left the Jesse Cosby Center a shell of its former self. Re-establishing the trust across the Cedar Valley, re-forming relationships and re-instituting services and activities was a daunting task, and anyone else might have shied away from the challenge.
Not Deb Hodges-Harmon. 
In less than a year, she has restored the Center to its former glory: a central site for services to senior members of the community. Each week, the Center's staff delivers hundreds of hot, nutritious meals to seniors who cannot do for themselves; puts on multiple programs to help seniors learn how to engage new technology; assists needy seniors in finding housing and other necessities; and opens its doors as a meeting place. Deb has encouraged her staff to move out of their comfort zones to serve the Center and, as a result, seniors in new and exciting ways. Her staff raves about her leadership, and the fact that she does not ask them to do any more than she does herself.
Deb faced a devastating loss this year; her best friend and guide, her mother, passed away just as Deb was putting Jesse Cosby back on the map. Still, she never halted her work. Despite the fact that her heart and soul are grieving, and there is a definite hole in her life, Deb recognizes her calling. Quoting the book of Esther 4: 14, Deb believes strongly that, "Who knows whether you have been placed in your position precisely for such a time as this."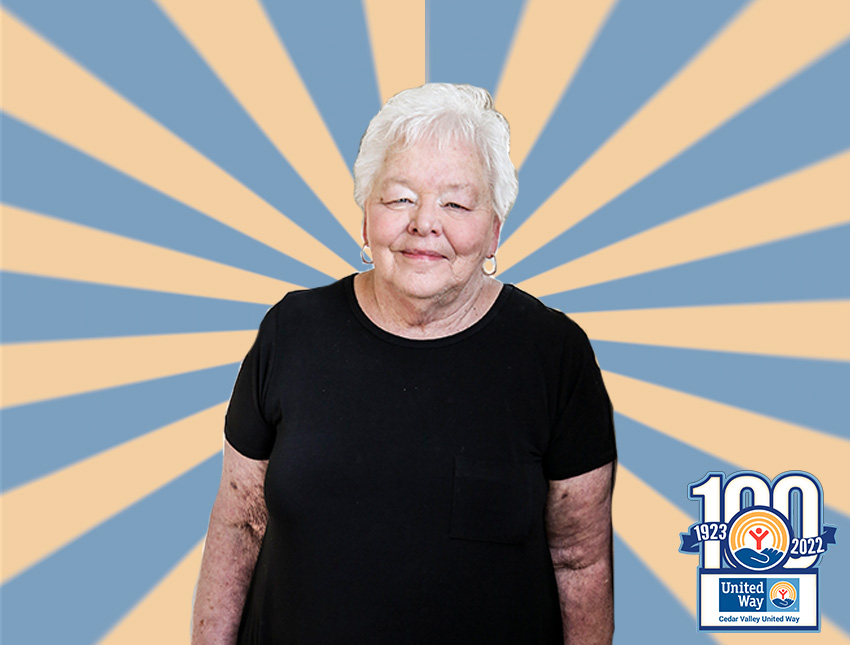 Bette is a true pillar of the community, and has helped build the Cedar Valley one relationship at a time. At Grow Cedar Valley, Bette leads the Ambassadors who serve as an inside connection and personal resource for all things in the Cedar Valley community. Bette has also been involved with numerous volunteer activities including the My Waterloo Days Parade Committee, the Waterloo Schools Foundation Trick or Trot Committee, the Waterloo Schools Foundation Breakfast Committee, the Family YWCA Capital Campaign Steering Committee, the Allen Foundation Development Committee, the UnityPoint / Allen Capital Campaign Steering Committee and the American Heart Association Go Red Luncheon Committee, and a member of the Waterloo Downtown Rotary Club. The generous giving of her time and talents over the decades have truly made a difference for our community!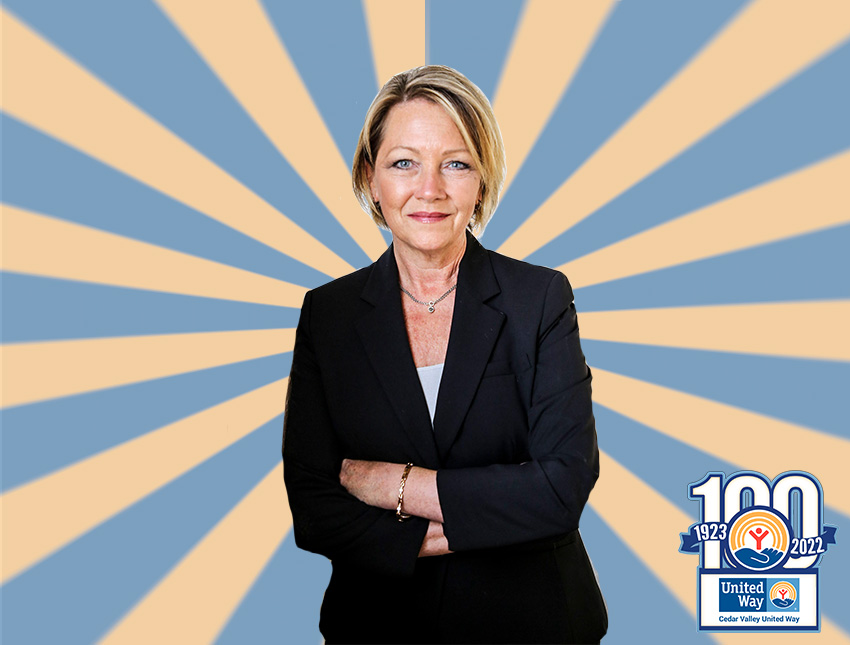 Cary has been a supporter of the Cedar Valley community her entire life. She has been involved with so many organizations, her impact is immeasurable. She has served on the Waterloo Airport Commission, Cedar Falls Tourism and Visitors Bureau, Experience Waterloo, Cedar Falls Planning and Zoning Commission, Main Street Waterloo, Cedar Valley Coalition, Cedar Valley Arts Commission, Cedar Falls Public Art Committee, Leader Valley Board, Cedar Valley United Way and so many others. And Cary is passionate about ensuring the next generation of community leaders by leading the Cedar Valley Leadership Institute and giving them a broader view of civic leadership responsibilities and opportunities here in the Cedar Valley.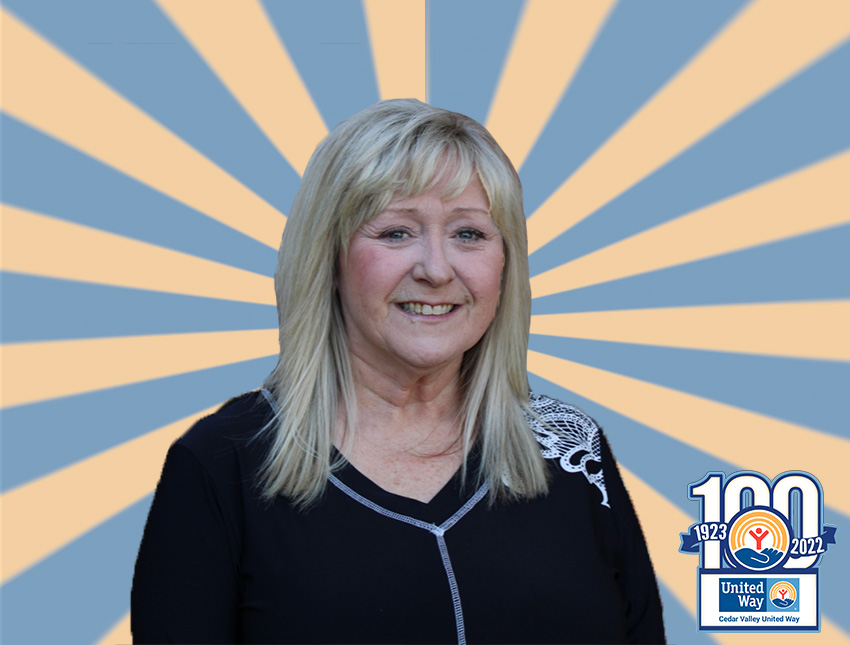 Brenda is a Clinical Services Supervisor at the Black Hawk County Health Department. She started her public health career as a Registered Nurse nearly 25 years ago. She was (is) a nurse with outstanding clinical skills and excellent rapport with the clients she served. She understood that her clients were often facing a difficult time in their lives and she has cared for them with compassion and linked those in her care to valuable resources. As a leader amongst her peers and later a supervisor she carried over those same skills to teach others what it means to be a public health nurse. As a clinical supervisor she utilizes her organizational and communication skills for the greater good of our community. Public Health needs are constantly evolving. Brenda faces those challenges with calmness and assuredness. Brenda wears many hats with grace, and is always willing to share her skills and knowledge with anyone who seeks her.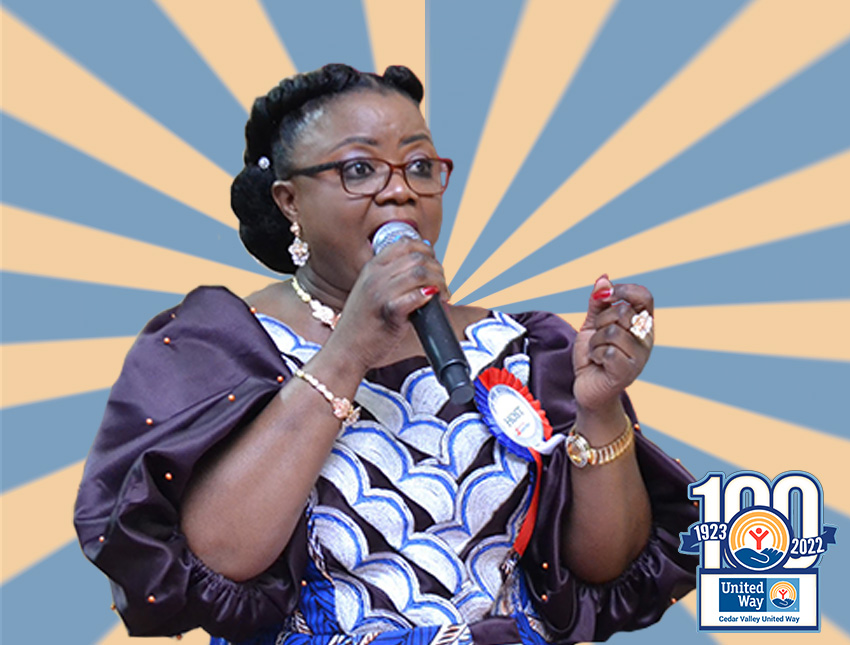 Julie is a true hero both at work and in the community. She is passionate about helping the members of her Congolese community. In the past two years, as a Community Health Worker with Black Hawk County Public Health, Julie has provided guidance to public health staff and community organizations on how to best meet the needs of her community, and also acts as a liaison/interpreter to help them find the resources and services they need. But Julie doesn't just stop at helping her community during the work day. She is also the founder of The River ARC, a non-profit that is designed to provide case management and navigation to newcomers to the community. She knows firsthand what it is like to not understand a bus schedule, find a place to live in an unfamiliar city, or go to a medical appointment when you don't speak English. She has helped people learn to drive, empowered women to become entrepreneurs, and has helped countless families over the past eight years. She also coordinates with an annual women's conference where she invites women to come together to celebrate faith, culture, and receive health education. She works hard to connect her community to the support they need, whether she is on the job at Black Hawk County Public Health, or leading her staff at River ARC. We are grateful to have Maman Julie working with us!